MET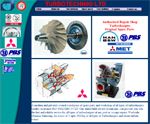 Ships Repairs & Services. Privately owned warehouse of spare parts and workshop of all types of turbochargers. Authorized repairs service station and genuine spares for MAN Diesel Turbo SE  - Mitsubishi MET and PBS turbochargers. Situated in an ...
Read More...
Ship Repairs & Services Ship Spares Suppliers. With experience since 1975 in the turbochargers section and now under a new surname in our privately owned warehouse with all the necessary equipment our trained technicians can provide you with reli ...
Read More...

The products that we suppply, are focused on minimizing engine faults, ensure the vessels safety while protecting the environment. The markets in which we opperate are Greece, Middle East and North Europe.Operations in A.M.S. administrative and distributi ...
Read More...

Worldwide network of approved service stations for the servicing of life rafts &, fire fighting equipment.Supplier of Marine Safety Equipment at any port.CO2 Flexible Hoses New Regulation, Aquametro, Fenzy, Mareflex Antispray Tapes, IMO Signs, Safety ...
Read More...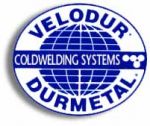 Ship Material Suppliers.The VELODUR®/DURMETAL® Coldwelding Systems® consists of various size Repair Kits tailor made for your needs. Kits are packaged to make multiple repairs and are designed as a Preventive Maintenance system ready for use when a rep ...
Read More...

Specialised in the provision of deck, engine, cabin stores, equipment and services.
Read More...

We are a comercial and technical company, dealing with measuring and control equipment and automation. Our company established in Piraeus, where we run a sales store and a fully equipped service station. Our activities, cover the section of level, flow, t ...
Read More...

Leading supplier in the field of ship's spare parts and marine machinery equipment for 30 years.
Read More...
TCB Avgidis Automation SA is an Athens-based company specializing in industrial automation solutions. Established in 1992, the company can offer fully integrated leading edge solutions in maritime and industrial automation systems and applicationbs. &nbs ...
Read More...
Technava was founded in 1968 aiming to supply marine equipment and technical support to the Greek Shipping Industry. Today, it is one of the leading companies in the supply, installation and service of equipment on board all types of ships. Technava&acirc ...
Read More...

Aquametro has the technical ability and expertise to calibrate all flowmeters and heat meters including temperature sensors of our own product pallet as well as those of other manufacturers. This procedure includes static and dynamic measurement with spec ...
Read More...