Napier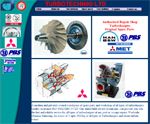 Ships Repairs & Services. Privately owned warehouse of spare parts and workshop of all types of turbochargers. Authorized repairs service station and genuine spares for MAN Diesel Turbo SE  - Mitsubishi MET and PBS turbochargers. Situated in an ...
Read More...
Ship Repairs & Services Ship Spares Suppliers. With experience since 1975 in the turbochargers section and now under a new surname in our privately owned warehouse with all the necessary equipment our trained technicians can provide you with reli ...
Read More...

Ship repairs and services. Overhaul and servicing all types of turbochargers reconditioning of T/C bearings and lub oil pumps dynamic balancing of rotors turbine blades compleete range of spares for all major T/C types available on exchange basis. Authori ...
Read More...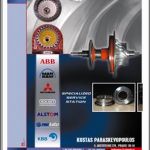 TURBOMARE's services include a wide range  of activities such as turbocharger overhauling and inspection, reblading of rotors, dynamic balancing, retro-fit, ultrasonic inspection, reconditioning of bearings and pumps and spare parts supply and replac ...
Read More...

Stanmore, London, United Kingdom
Leading stockiest of reusable marine equipments and spares. We are the only company with their office in London and own warehouse in India.  Following are the goods that we usually have in ready stock. 1. Main engine,generators and parts (Deut ...
Read More...